GIRL IN A COMA – "SMART" – NEW SINGLE + NEW ALBUM. – My infatuation with San Antonio pop-rock trio Girl In A Coma started a few years back when I first heard the incredible song "Their Cell" from their debut album Both Before I'm Gone.
During the same time I discovered the band, I'd become obsessed with Film director Wong Kar-Wai and his masterful film "In The Mood For Love".
The film was about secrets, infidelity and a romantic love affair that never materializes.
The song "Their Cell" with it's lyrics of loss and longing reminded me of the movie.
It described the mood of the film and the shackles of love and loss so perfectly– almost every line of the song described the best scenes of the movie –like a synopsis of the film via a rock-song.
That song eased my introduction to the band, but the album stood out greatly due to lead singer Nina Diaz's talent for writing– her poignant, passionate lyrics feel incredibly sincere and are easy to relate.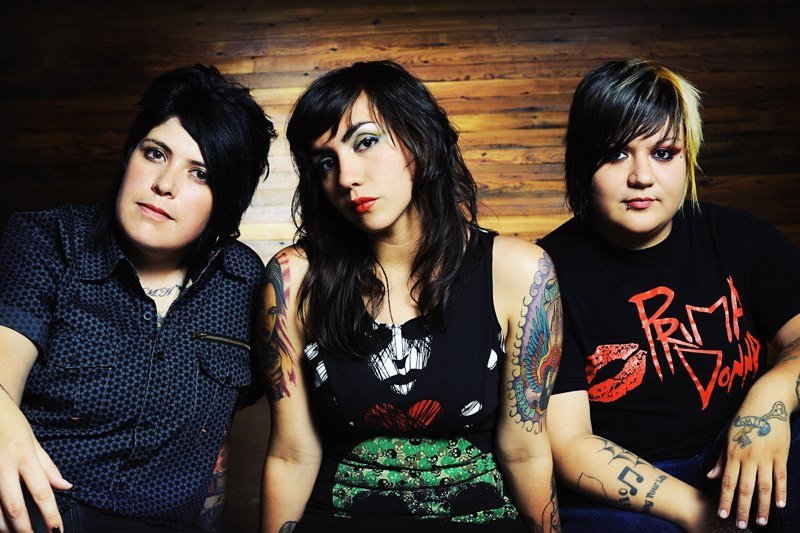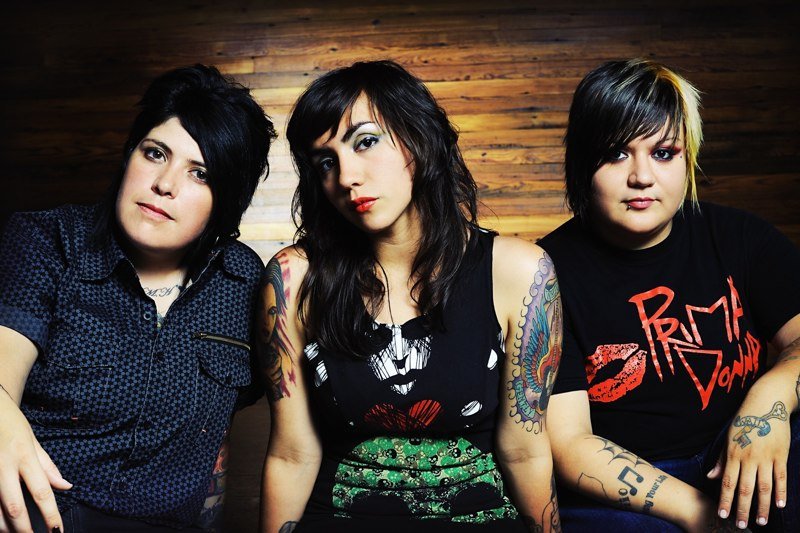 "Road To Home" is another outstanding track from the album that highlights Nina's talent for writing, as is "Clumsy Sky" the band's first single that won them a 2007 Independent Music Award in the Best Song-Punk category.
Oh yeah, and did I mentioned these girls can rock?!!
Girl In A Coma was formed back in 2001, they get their name from The Smiths' song "Girlfriend In A Coma" along with Nina's sister Phanie Diaz on Drums and long-time friend Jenn Alva on bass.
The band caught the attention of Joan Jett who immediately sign them to her Blackheart Records label.
The trio has since released two other great albums Adventures In Coverland (an album of covers) and Trio B.C.
The girls are gearing up to release their fourth album Exits and All the Rest. (out Nov. 1st) with the first single "Smart" A beautiful, nostalgic track that draws musical inspiration from their idols The Smiths and Morrissey.
Girl In A Coma is currently on tour so be sure to check them out! click Here to check Tour Dates.