ADI ULMANSKY FEAT. BORGORE – WAS IT YOU? [OFFICIAL VIDEO] – Producer\Singer-songwriter\rapper and all around baddest chic, Adi Ulmansky teams up with rapper Borgore for the trip-hop, R&B-tinged tune, "Was It You?" her latest single and video taken from the killer, Hurricane Girl EP.
In the video, a visually mesmerizing treat directed by Gal Muggia, we see Ulmansky in stunning blue-hair, analyzing the numbing phases of her relationship; "Just where you left me, Wait, was it I that left you?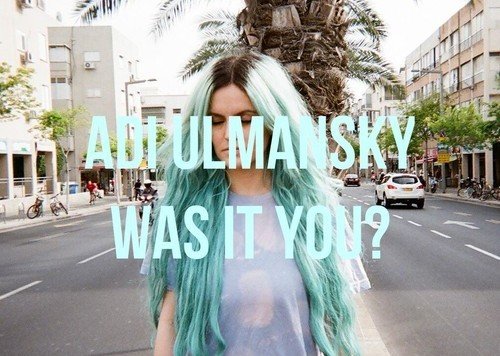 Oh god, my head is melting, It's a hazy view" she soulfully sings as the world around her fractures into (perfectly squared) pieces.
The standout track is the only vulnerable moment from the energetic Hurricane Girl so we're glad it received the video treatment.
Although, we sort of knew it was coming.
Adi revealed to us that it's her favorite track from the EP in our interview with her last year (here).