QUEEN OF HEARTS – THE ARRIVAL EP + SHOOT THE BULLET – OFFICIAL VIDEO – Back in April I briefly introduced you to London based electro-pop darling Queen Of Hearts.
I remember she made quite an impression with the luscious tracks "Freestyle" and "Where Are You Now" .
Well, I'm glad to report that the Queen is back with another synth-laced, electro-pop track called "Shoot The Bullet".
The brand new track is taken from her debut EP, appropriately titled, "The Arrival".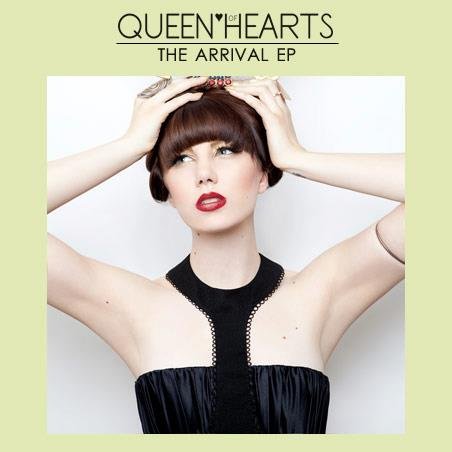 The Arrival – EP contains 5 hypnotic, lush, retro-styled, synth-pop cuts with one objective in mind—to get you grooving for days!
This majestic production includes collaborations with The Sound Of Arrows, Beatrice Hatherley, Dreamtrak and Diamond Cut.
Plain and simple, the EP is what electro pop dreams are made of!
Queen Of Hearts is currently working on her debut album with more impressive collaborators that include Stuart Price (Madonna), Monarchy, and Ercola and Johan Agebjörn (Sally Shapiro).
This release is already highly anticipating around here.